KCC

:

(03 December 2018 - 03:24 AM)

I love this place and I love all of you <3

Jeremy

:

(29 September 2018 - 11:29 PM)

nd check in time to time. Unrelated... I went to ROH Death Before Dishonor last night. I should make a post (and I will at some point). Haven't watched ROH weekly TV ever, and I don't follow closely anything but New Japan and somewhat NXT. Had an outstanding time though!

Jeremy

:

(29 September 2018 - 11:28 PM)

I agree Kingy... just weird. I still have this on my bookmark bar a

The Great SrH

:

(20 September 2018 - 08:50 PM)

For some reason i still pay for it haha. I may have some time for a tidy up soon

KingOfMyWorld

:

(20 September 2018 - 07:24 AM)

We fought the spambots for a while, they just became more and more numerous, it was like deleting their shit told them somebody was here to see their shit and they sent more bots...

Jeff

:

(19 September 2018 - 08:07 AM)

It's possible but I never check in anymore becuase nothing's popping. The board itself would have to be cleaned up big time.

Philip C.

:

(04 September 2018 - 09:30 PM)

Do you reckon we could get this place active again?

KingOfMyWorld

:

(19 August 2018 - 01:47 AM)

The internet is just weird without these boards... Facebook and the like just aren't the same...

Jeremy

:

(06 August 2018 - 05:11 AM)

How bout them Golden Knights indeed Be well yall!

Jeremy

:

(06 August 2018 - 05:10 AM)

Guys hiiii

Jeff

:

(29 July 2018 - 03:11 AM)

Howdy

KCC

:

(08 June 2018 - 10:51 PM)

Spend most of my ever decreasing online time over at the F4W/Wrestling Observer board these days

KCC

:

(08 June 2018 - 10:49 PM)

Hope yall are doing well <3

KingOfMyWorld

:

(01 June 2018 - 06:12 PM)

So... how about them Golden Knights...

The Great SrH

:

(27 May 2018 - 05:52 PM)

Hey...still checking in every now and again haha

Jeremy

:

(27 May 2018 - 03:10 PM)

:hi:

Philip C.

:

(29 March 2018 - 10:07 PM)

You can get an ipb skin too haha. Theres a cool trophy system included too

KingOfMyWorld

:

(29 March 2018 - 07:05 PM)

https://xenforo.com/community/ It's a spinoff of Vbulletin

The Great SrH

:

(24 March 2018 - 06:53 PM)

Yeah probably. Never seen Xenforo tho?

Philip C.

:

(23 March 2018 - 01:11 PM)

I have a licence....
Leoleecm
Member Since 28 Nov 2017
Offline
Last Active Nov 28 2017 05:38 AM
About Me
Private texts & calls without records on the phone bill! Hide secret text messages, private calling logs, and personal contacts. Everything is end-to-end encrypted on CoverMe.
• Send private texts from a private new number
• Make secure private phone calls 
• Send disappearing messages, recall sent messages
• End-to-end encrypt all conversations
• Shake to hide and lock personal text messages
• Private vault to hide private photos, videos, passwords and any files 
Get a real US or Canada phone number to hide your primary number for secret texting & calling. CoverMe provides numbers with various area codes, perfect for business, dating and more. 
◆ Private Calling 
Make phone calls to US, Canada and China on a new line, with superior clarity to existing regular phone service. Your call logs won't show up on your phone bill. 
◆ Private Texting
Send unlimited texts with a real new number to keep your personal number private. Your private texts are off the record. 
◆ End-to-end Encryption for Your Conversations
Regular calls & texts are delivered across unprotected phone networks and can be intercepted without your knowledge. By encrypted data transmission tech, calls and texts between CoverMe users are highly protected. On CoverMe, everything is end-to-end encrypted and safe from spying eyes and hackers.
◆ Disappearing Messages 
CoverMe allows your fully messaging control. You will immediately know when the recipient has read your messages. You can make your sent message disappear itself once it was read. Never worry about private messages being spread around or stored! 
Ever sent a private picture or poorly judged text message to someone by accident? No problem – just recall the messages!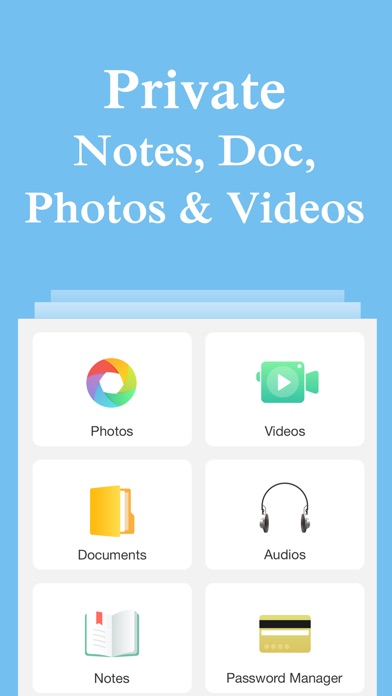 ---
Community Stats
Group

Members

Active Posts

0

Profile Views

133

Member Title

Jobber

Age

Age Unknown

Birthday

Birthday Unknown
Contact Information
Friends
Leoleecm hasn't added any friends yet.
Latest Visitors
No latest visitors to show
Viewing Profile: Leoleecm