Philip C.

:

(28 January 2019 - 06:00 PM)

If we reboot want xenforo licence I no longer use? Going for free

Jeremy

:

(17 December 2018 - 11:55 PM)

The Great SrH

:

(15 December 2018 - 07:01 PM)

<3

KCC

:

(03 December 2018 - 03:24 AM)

I love this place and I love all of you <3

Jeremy

:

(29 September 2018 - 11:29 PM)

nd check in time to time. Unrelated... I went to ROH Death Before Dishonor last night. I should make a post (and I will at some point). Haven't watched ROH weekly TV ever, and I don't follow closely anything but New Japan and somewhat NXT. Had an outstanding time though!

Jeremy

:

(29 September 2018 - 11:28 PM)

I agree Kingy... just weird. I still have this on my bookmark bar a

The Great SrH

:

(20 September 2018 - 08:50 PM)

For some reason i still pay for it haha. I may have some time for a tidy up soon

KingOfMyWorld

:

(20 September 2018 - 07:24 AM)

We fought the spambots for a while, they just became more and more numerous, it was like deleting their shit told them somebody was here to see their shit and they sent more bots...

Jeff

:

(19 September 2018 - 08:07 AM)

It's possible but I never check in anymore becuase nothing's popping. The board itself would have to be cleaned up big time.

Philip C.

:

(04 September 2018 - 09:30 PM)

Do you reckon we could get this place active again?

KingOfMyWorld

:

(19 August 2018 - 01:47 AM)

The internet is just weird without these boards... Facebook and the like just aren't the same...

Jeremy

:

(06 August 2018 - 05:11 AM)

How bout them Golden Knights indeed Be well yall!

Jeremy

:

(06 August 2018 - 05:10 AM)

Guys hiiii

Jeff

:

(29 July 2018 - 03:11 AM)

Howdy

KCC

:

(08 June 2018 - 10:51 PM)

Spend most of my ever decreasing online time over at the F4W/Wrestling Observer board these days

KCC

:

(08 June 2018 - 10:49 PM)

Hope yall are doing well <3

KingOfMyWorld

:

(01 June 2018 - 06:12 PM)

So... how about them Golden Knights...

The Great SrH

:

(27 May 2018 - 05:52 PM)

Hey...still checking in every now and again haha

Jeremy

:

(27 May 2018 - 03:10 PM)

:hi:

Philip C.

:

(29 March 2018 - 10:07 PM)

You can get an ipb skin too haha. Theres a cool trophy system included too
Post Your Music Collection
Started by
Jordan
,
Jan 31 2014 06:11 PM
Posted 31 January 2014 - 06:11 PM
2176 songs and big mixture of everything! For anyone interested, I used TagScanner to compile the list.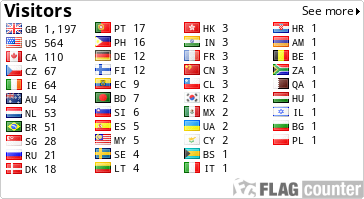 ---
Posted 31 January 2014 - 06:17 PM
I use that to rename my music. Just a snippet of how big my collection is.

In my Renamed music folder I have a total of 1,466 Albums totalling 25,935 songs.
Then I have about 6 other folders where I need to sort through what albums I have and they all probably have about 700-800 folders.

---
Posted 31 January 2014 - 06:27 PM
Pandora
Slacker
---
---
0 user(s) are reading this topic
0 members, 0 guests, 0 anonymous users